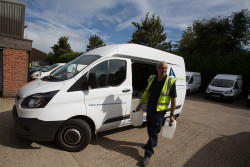 To help customers comply with sample stability times ALS Environmental have a portfolio of drop-off locations. The drop-off locations are visited every evening by our in-house refrigerated courier team who transport the samples overnight to the appropriate ALS Environmental testing laboratory.
All of our drop-off locations are accessible Monday to Friday, with the last entry to sites at 17:45 in most instances.
Site specific details, including access codes, are availabe from your Customer Service Co-ordinator.
To search for your nearest drop-off location, please click here
The ALS Environmental drop-off locations are (click to view in Google maps):
For the full list of ALS drop-off locations and addresses please click here.




The ALS Environmental drop-off locations are in addition to our Service Centre in Dublin and laboratories in Coventry, Wakefield, Otterbourne (highlighted in yellow above) and Chester.
Should you wish to use one of the ALS Environmental drop-off locations then please contact our Customer Service team who can supply you with the access details, or call the laboratory on 02476 42 12 13.