Sampling Support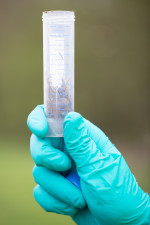 ALS Environmental offers a range of environmental monitoring and services, supporting companies to meet their legislative requirements and to comply with environmental regulations. Our experienced field technicians are multi-disciplined and have fully equipped temperature controlled vehicles. Our nationwide coverage allows us to provide an efficient response to our clients needs. We provide a tailored independent, one-stop environmental and sampling service.
In addition to basic sampling support ALS Environmental can offer bespoke solutions for:
Urban Wastewater Sampling
ALS Environmental can provide wastewater sampling services with particular attention to meeting the requirements of the Urban Wastewater Directive (91/271/EEC) - introduced into the UK legislation as the Urban Wastewater Treatment Regulation in 1994. Our sampling service is customised to assure water companies of compliance with standard legislation and that sewage is treated to secondary biological treatment levels, before discharge to inland surface waters, estuaries and coastal water.
Operator Self-Monitoring Sampling (OSM Sampling)
ALS can provide field technicians that can undertake sampling, to MCerts accreditation, of the final discharge effluent from a treatment works. Our sampling services provided will ensure that representative samples are collected so that the quality of the final effluent can be established.
Chemical Investigation Programme (CIP Sampling)
The Chemical Investigation Programme (CIP2) is a project being undertaken by all of the Water Utility providers who have waste obligations on behalf of the United Kingdom Water Industry Research (UKWIR) as part of the European Union Water Framework Directive (WFD) under framework 2000/60/EC. This Directive aims to classify each body of Surface Water (rivers) within the EU as 'good' or better. In order to be classified as 'good', levels of chemicals in each water system cannot breach set 'Environmental Quality Standard' (EQS) levels. ALS can provide experienced field technicians who can undertake sampling at Wastewater Treatment Works and Rivers upstream and downstream.
Trade Effluent and IPPC Monitoring & Sampling
From initial investigation, through process modification and subsequent monitoring. ALS provides a complete Project Management package for the monitoring, sampling analysis and reporting of IPPC related projects. All procedures are guided by the realisation that sample integrity is of paramount importance in ensuring that analysis can be performed to the highest level.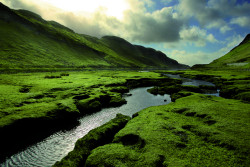 For any enquiries or questions regarding our sampling support, please click here