L.E.A.P 4 - Review
Jul 1, 2017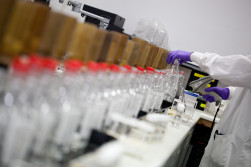 ALS Environmental were proud to exhibit and sponsor the LEAP 4 conference in Belgravia Square, London on the 21st June 2017. The event was well attended and presented a great opportunity for the meeting of minds for industry professionals associated with the control and elimination of Legionella bacteria.
Firstly Mark Garvey, a clinical scientist in infection control at the Birmingham NHS Trust provided valuable insight into the nature of the Legionella bacterium inclusive of infection pathways as well as methods of removal. Additional information of a similar nature was provided for Pseudomonas Aeruginosa also. This was closely followed by a more extensive talk surrounding Pseudomonas by John Cuniffe, the Head of Dept for Medical Microbiology at Wirral Teaching hospital. He also enlightened the room with regards to "Conan the bacterium" or Deinococcus Radiodurans which is widely regarded as the most resistant bacterium on the planet which was certainly eye opening to all attendees. The pre break presentations were concluded with an insight into Biofilms provided by Birgitta Bedford, PHd in Legionella Control and Technical Director of ProEconomy.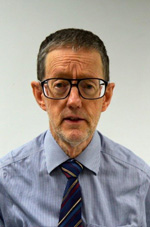 Following some light refreshment Prof K. Clive Thompson, a Chief Scientist for ALS Environmental provided valuable insight into the sampling procedures employed when taking Legionella samples and how this can be applied to relevant industry legislation. Additional case study references were provided to highlight the importance in ensuring all parties adhere to said guidelines to ensure good practice all round. Dr Elaine Cloutman Green, a clinical scientist at Great Ormond Street then highlighted the importance in communication between healthcare employees and water treatment companies to ensure all parties are aware of any changes if applicable. Dr Lena Ciric, a mentor for Masters students at UCL the presented the winners for the Endeavour awards sponsored by ProEconomy. It was inspiring to hear the innovative solutions provided by said students in treatment of both Pseudomonas and Legionella alongside their usual studies. The projects were inspiring and displayed valuable insight into the provisions of future water treatment for the prevention of infection. Byron Bedford, Director of ProEconomy then spoke extensively regarding his companies ground breaking Orca system. Utilising copper and silver, it has displayed in various institutions a significant reduction in the presence of Legionella, most notably within the grounds of Buckingham Palace.
Peter Holland, Manager of Estates for the 5 Boroughs Partnership went on to discuss the challenges in taking a building site to a live building. Following this further information was provided from a case study into the lessons learned from a transition process of a new build handover. The final talk of the day was presented by John Murray, a Compliance Manager for Sodexo regarding compliance and the importance of training for employees associated with this work sector.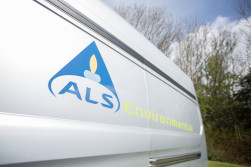 In the afternoon there were 4 table discussions driven by areas of interest by the delegates. All were well presented providing all attendees with further guidance and information to the aforementioned presentations. Typical topics covered were the necessity to ensure adequate sample transport and provision of sample containers. ALS Environmental utilise fully calibrated temperature controlled vans to the necessary temperature range. We also provide in house containers which have been fully validated, passing all QC checks at no extra cost to our customers. Another topic was laboratory methods versus field tests. ALS Environmental currently provide UKAS accredited analysis in house utilising both the plate method as well as MALDITOF confirmations. Rapid legionella results can also be provided using our PCR method. Whilst this is not UKAS accredited at present, we are actively pursuing this and plan to implement accredited analysis for this method within the coming months. We are confident that these methods are far more suitable to any on site tests that are currently within the market.
Upon attending the event ALS Environmental's new Business Development manager for the Midlands and South West, Simon Davies Fry commented
"The event provided me with a fascinating insight into the topic of not only Legionella control as well as other pathogens of concern to human health. Whilst it appears a lot of valuable work has been undertaken, the conference highlighted we still have a long way to go especially in relation to the combatting of Biofilms and resistant strains of bacteria. I look forward to playing a key role in the provisions of analytical services on behalf of ALS Environmental in assisting in this topic moving forward alongside our technical expertise."
If you require any more information on upcoming events that ALS are attending, would like to Request a Quote or for any other analytical enquiry, please contact your Customer Service Co-Ordinator or Contact us on 02476 421 213.