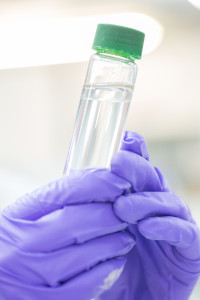 Guidance has been provided by the Laboratory Committee of the European Cooperations for Accreditation, relating to the preservation, handling and storage of samples prior to, and during analysis and the effect of this on the validity of test results. As a result the United Kingdom Accreditation Service (UKAS) has strengthened its focus in this area and issued Technical Policy Statement 65 on Deviating Samples. The LCECA & UKAS guidance is that where samples are not adequately preserved then the results generated from their analysis, while still accredited as being representative of the sample at the time of analysis, may not represent the sample at the point of sampling. Therefore to protect the integrity of the clients data where samples have not been handled in line with stated requirements then reported results should be annotated to the effect the validity of the result may have affected.
In order to ensure that our clients results retain their full integrity ALS Laboratories have improved the service we offer for Chemistry and Microbiology wastewater analysis by making changes to our working practices to ensure that the requirements of this new guidance are met. Key areas of focus are:
Reviewing sampling and analytical methodology to ensure the maximum possible sample preservation time.
Provision of the most appropriate containers and sample storage prior to receipt at the laboratory.
Identifying the date on which samples are taken; Clarifying the time in which samples must be provided to us to ensure that maximum sample preservation times are not exceeded;
Reviewing our laboratory working practices to ensure the commencement of analysis within the maximum sample preservations times.
Microbiological Samples
UKAS have requested that for time dependant microbiological parameters, the stability of samples will be measured in hours rather than calender days. This means that the reported stability time for this type of analysis will change from 1 day to 24hrs from sampling.

For more information & further guidance on this, please click here
​Container Guide
For further information on our bottle guides:
ALS understand that some of these changes may have an impact on your working practices, we look forward to working together to assist our customers about these changes will mean for them.