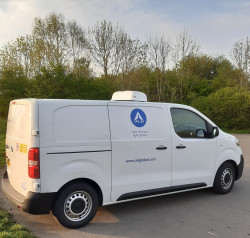 ALS Coventry provides temperature controlled collections via our dedicated branded fleet.
To arrange a collection of samples or delivery of containers please contact our Client Service Team at Coventry by phone or email:
Collections may be booked until 4:00pm the day before the collection is required. Deliveries must be requested prior to 12:00pm the day before the containers are required to allow for packing of the consignment.
Any same day or special requirements can be quoted upon request, subject to availability.
Alternatively, we operate a network of 50+ free to use drop-off locations throughout the UK, you can view these here.
For an overview of this, please view our Courier Collection Process Flow Document.
For collections from our Hawarden office, please contact them directly on: