microbiology & legionella analysis
ALS Laboratories are one of the first UK environmental laboratories to utilise the rapid confirmation technology known as MALDI-ToF.
We have a dedicated, purpose-built Legionella facility for the isolation and detection of Legionella bacteria. The laboratory in Coventry is UKAS and DWTS accredited. We provide drinking water analysis that is managed by skilled Microbiologists. We are members of the Legionella Control Association and participate in the Health Protection Agency Water EQA schemes for Legionella Isolations, providing Quality assurance of our capability to all our clients.
ALS Laboratories can provide microbiological and Legionella testing to a number of industries, whether you are a Water Utility, Water Treatment Company, Waste Treatment Company, Facilities Management Company, Hospitals, Environmental (bathing waters) or operate a business that has responsibility for the protection of employees and visitors to your premises, we can meet your requirements.
We offer an extensive selection of microbiological analysis​ on a diverse range of sample matrix types, which include: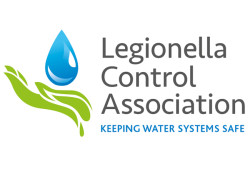 Drinking water (from source to tap in the drinking water cycle)
Recreational waters
Process waters
Sludges
Soils
The rapid determination of Legionella bacteria in an outbreak scenario is crucial. In helping our customers protect public health and manage water systems ALS Laboratories are able to provide the rapid Polymerase Chain Reaction (PCR) Legionella analysis in addition to our standard culture method.
ALS Laboratories won the 2016 Combating Legionella Supplier of the year award for our efforts and developments in MALDI-ToF Innovation.