ALS Environmental are able to offer a range of reporting formats to help our customers process analytical data. We are able to offer all report formats with or without the cover letter to reduce file size. We are also able to design our reports to include your logo if required.
Order Acknowledgement
It is ALS standard practice to send clients an Order Acknowledgement to confirm that samples have been received into the laboratory.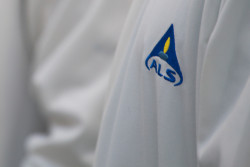 This document will also highlight any potential discrepencies with:
Sample Stability
Purchase Order
Date / Time sampled
Sample Descriptions
Testing required
Order Acknowledgements are usually sent within 24-hours of sample receipt and allow customers to confirm and amend any analytical requirements.
Analytical Reporting Formats
If you are an existing customer and would like to update your reporting format please contact your Customer Service Co-ordinator.
Please note we are also able to offer direct data transfer using numerous formats. Please contact us for more details on this service.
BSRIA Report
To help customer ensure that they are able to comply with BSRIA Guidance we have produced a bespoke reporting format for this analysis type.
BS EN 12457 WAC Report
To help customers comply with the Waste Acceptance Criteria reporting ALS have developed a bespoke report format to compare against the regulatory limits for BS EN 12457 to identify if a waste stream is Inert, Hazardous or Non-Hazardous:
Crosstab Formats
The Crosstab format allows customers to view their analytical data with two reporting formats:
Excel Extracts
ALS Environmental are able to offer a variety of Microsoft Excel extracts to enable clients to extract their data, perform statistical analysis and create graphical representations of their testing. Our standard formats include:
Multi-Sample Per Page
Our Multiple samples per page reporting format enables numerous samples to be reported per page
One Sample Per Page
Our one sample per page report is ideal for reporting of samples that require an individual page per submitted sample
Water Treatment Reporting Format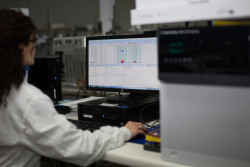 Designed for clients that want to capture full asset level information of a sample point, our Water Treatment reporting format has additional registration fields to enable a broader sample description to be reported against an analytical sample.
Invoicing
Customers who utilise the analytical services of ALS Environmental are able to have a range of with job invoice formats. These are sent out automatically by our invoicing system once your invoice has been approved by our Customer Service team.
Quasar Invoice - Overview
If you submit over 20 jobs a month to ALS we are able to offer you the option of a Monthly Invoice. This is produced manually by our accounts team and may be beneficial to clients who provide one Purchase Order number to cover a large quantity of analysis.