Royal Society for Public Health - Health & Hygiene in Pools Conference
Aug 7, 2017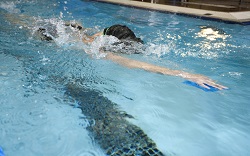 ALS are pleased to announce that we are exhibiting at The Royal Society for Public Health (RSPH)- Health & Hygiene in Pools Conference. This RSPH conference is sure to be an enlightening and informative event with presentations from industry leaders, being held on Thursday 7th September at Portland Place London.
People have been using bathing pools since Roman times and modern swimming pools have greatly increased in numbers since the late 19th century. Over recent years the popularity of private bathing has become more noticeable, not only for swimming but also for recreation in the form of hot tubs and jacuzzis.
The use of these pools are not only providing life-saving benefits but are also aiding in our health, fitness and recuperation. More recently though, swimming pools have received some bad publicity. They have been regarded as the source of outbreaks of diseases and attracted controversy about the levels of chlorination and contamination, as famously depicted by the green Olympic pools in 2016.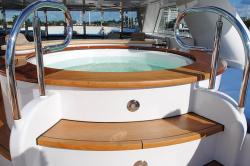 Topics to be covered at this event are:- health benefits of swimming and water immersion, designing healthy pools, the PWTAG (Pool Water Treatment Advisory Group) Code of Practice and revised Pool Water Book, new guidance on spa pools, hot tubs and hydrotherapy pools, pool risk assessment, why cryptosporidium has specific guidance and outbreaks. There will also be discussion sessions and workshops.
Cryptosporidium analysis is one of the topics to be discussed and is one of our areas of expertise at ALS. In meeting your regulatory Cryptosporidium and Giardia specification, ALS Environmental are able to provide our customers with UKAS and DWTS accreditation from both our Coventry and Wakefield laboratories. We can also give a Cryptosporidium identification service that can categorise any isolated Cryptosporidium into Cryptosporidium parvum or hominis and other genotypes.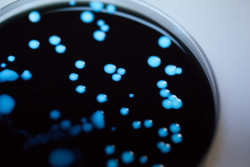 We also specialise in Legionella analysis at ALS. The Health & Safety Executive (HSE) have recently produced the Health & Safety Guidance for Spa Pools (HSG 282). This guidance not only explains how to manage and control the risks from legionella and other infectious agents, but also to help suppliers, designers, manufacturers, importers, suppliers and installers of spa-pool systems meet their legal responsibilities.
Our Technical Expert & Principal Scientist Bjorn Nielsen and our Business Development Manager James Bayly are proud to be attending this prominent event. Upon attending the event, Bjorn comments:
This event looks to have a really strong programme delivered by recognised experts in public health and from the pool water industry. It's a great opportunity to learn about the new and revised guidance for swimming, hydrotherapy and spa pools and to discuss how these may affect the wider industry.
For more information on our Legionella testing services, including MALDI-ToF confirmation. Cryptosporidium analysis or for any other analytical enquiry, please request a quote, contact us or call us on 02476 421 213.