2nd Food, Water & Pharma Microbiology Conference
Nov 13, 2017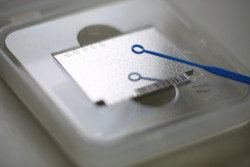 ALS are proud to be attending the 2nd Food, Water and Pharma Microbiology: Rapid Confirmation using MALDI-ToF Conference on Tuesday 28th November at SCI in London. Our Technical Expert Professor Clive Thompson is on the Organising Committee for this exciting event. He will be responsible for introductions and will also be available for discussions and any further questions at the end of each day.
To see the full programme for this event, please click here.
Clive will be joined at this event by ALS Technical Experts Samuel Dearlove, Pervinder Johal and Clare Saxby. MALDI-ToF Technical Experts, from ALS Coventry, Samuel Dearlove and Pervinder Johal are presenting 'MALDI-ToF MS in Environmental water microbiology - Implementations and ongoing developments'. Clare Saxby, from ALS Chatteris, along with Christie Downing-Kay from bioMérieux, is also presenting 'The extinction of a historic - Is MALDI-ToF the death of the Microbiologist?' ALS Newton Abbot have also provided all the MALDI-ToF work reported in the presentation 'MALDI-ToF in the Food Supplement Industry' by Rosemary Cowin.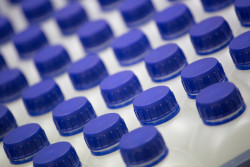 The first MALDI-ToF event in December 2016 was a great success and it is hoped that this year will surpass the first and it will be secured as an annual event. This conference is aimed at food, water and pharma microbiological technical staff; public health professionals, lab managers; food and water personnel responsible for microbiological quality and regulators.
The use of MALDI-ToF (Matrix Assisted Laser Desorption and Ionisation by Time of Flight) has completely revolutionised the way microbial identification/confirmation is performed. The speed, accuracy, simplicity and cost efficiency are so impressive that a significant number of laboratories all over the world, have now successfully implemented this rapid technique. This event has 10 presentations covering a wide range of topics in relation to various food and water applications related to the use of MALDI-ToF technology.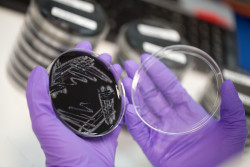 ALS Environmental were one of the first UK laboratories to validate and UKAS ISO 17025 accredit the rapid identification of positive Legionella and Microbiological samples by MALDI-ToF. This ground-breaking identification technique employed by ALS Environmental allows us to remove the need for presumptive data for Legionella and all other bacteriological analysis, with all data reported as Colony Forming Units (CFU).
For more about ALS Environmental's Legionella testing, click here for the brochure
ALS Environmental's MALDI-ToF confirmation approach has been reviewed by both the United Kingdom Accreditation Service (UKAS) and the Drinking Water Inspectorate (DWI). The MALDI-ToF utilises the standard ISO11731 culture method for Legionella with a rapid confirmation at the standard read points, meaning that our customers receive a fully accredited CFU per Litre (CFU/L) result with a full speciation in over 98% of instances.
For more information on Legionella testing, MALDI-ToF confirmation or any other water analysis, please request a quote, contact us or call us on 02476 421 213.