ALS: Your Technical Experts
Jul 13, 2017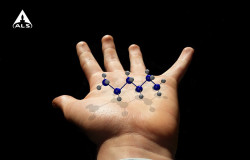 At ALS Environmental one of our philosophies is to continually exceed our client's expectations. We have listened to our customers and we are now proud to offer our new online Technical Experts facility. You will now find a dedicated page that showcases just some of the professionals that are now available for you to ask any questions you wish. We have specialists in the fields of Microbiology & Virology, Chemistry, Contaminated Land and Sampling Techniques.
We are honoured to have access to this wealth of knowledge at ALS and we are delighted that you can also experience it too.
Pervinder Johal is one of our experts in Microbiology. Having over 25 years experience at ALS, he has been involved in the consultation and writing of several Blue Book Methods. Pervinder is fully equipped to answer any Microbiology/Virology queries you may have.
ALS are the the pioneers in commercially available MALDI-ToF confirmations, we have our resident specialist Sam Dearlove. Sam was an integral part in ALS Environmental being awarded the H&V News Combating Legionella Supplier of the Year 2016 award. He is available to answer any queries you have regarding this remarkable technique.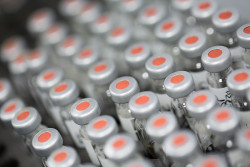 Our final microbiological expert is Bjorn Nielsen. Bjorn is also a Principal Scientist and available for your Microbiology questions. Bjorn is not only a Chartered Biologist but is also vice chair of the British Standards EH/3/4 - Microbiological Methods committee and a member of the Standing Committee of Analysts - Microbiological Methods working group.
The next expert on our panel is Principal Scientist John Quick. John is our Organic Chemistry maven. John has been vital in the development of new methodology for both CIP (Chemical Investigation Program) & CIP 2, the response to the UK version of the Water Framework Directive. He has helped these methods achieve the detection levels not seen by any other commercial laboratory before.
If you have any queries regarding the chemistry of drinking water then you may want to direct them to our drinking water chemistry expert Leonard McComb. Leonard has 17 years of knowledge regarding all aspects of drinking water analysis and he will be happy to guide you.
Drinking water is a considerable area of expertise for us at ALS. This is why we not only offer the capabilites of Leonard we also offer the proficiency of Jane Thompson on this subject. Jane's wealth of knowledge covers Microbiology, Cryptosporidium & Taste/Odour Analysis. If you would like to learn more about these types of analysis maybe Jane is on hand to support.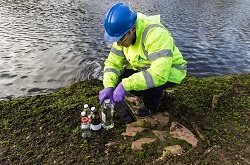 If sampling is your area of investigaton then Sarup Chand is the man you need. Sarup is our very experienced Lead Sampler and is also an Environmental Chemist. He can help support any sampling activities from DWTS accredited drinking water samples throught to Operator Self Monitoring MCERTS accredited waste water sampling.
Geraint Williams is the expert concerning Investigation and assessment of land contamination. He has over 20 years experience advising on a wide range of projects involving investigation and assessment of sites under planning and part 2A. Any advice on sampling and analytical strategies can also be provided by Geraint.
Paul Gribble is Technical Director. Over the last 25 years Paul has further extended his expertise of developing methods, looking at emerging legislation and solving challenges for clients. He has not only substantial skill in the waste water sector but also significant knowledge in contaminated land.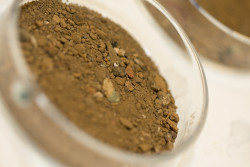 Clive Thompson is the last specialist on our impressive panel. Clive is Chief Scientist and also Visiting Professor at Brunel University of London. He is a well known expert in the Environmental and Water testing industry and has spent a considerable amount of his time, over the last 20 years, providing solutions to clients analytical challenges. Clive is a Fellow of the Royal Society of Chemistry; Fellow of the Chartered Institute of Water and Environmental Management; Fellow of the Institute of Food Science & Technology; Fellow of the Royal Institute of Public Health: Member of the Water Management Society and a Member of the Board of Trustees of the SCI, and a Board Member of the Fondation de la Maison de la Chemie.
Please feel free to ask the experts on our Technical Experts page with any queries/questions.
If you require any more information on the above, you would like to Request a Quote or for any other analytical enquiry, please contact your Customer Service Co-Ordinator or Contact us on 02476 421 213.