ALS Launch Bespoke Automated Breach Reporting System
Sep 25, 2017
Following an extensive period of IT development ALS Environmental are proud to announce that we have developed a new Automated Breach Reporting (ABR) system. This system will replace the current Micro Interim Reporting (MIR) system that has been deployed by ALS for over 10 years.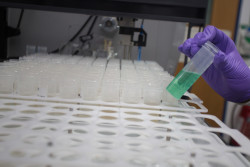 The new ABR system will go live as of the 25th September 2017 and clients will be transferred from MIR to ABR over the coming weeks up-to the end of October 2017.
Click here to view the ABR report formats.
The bespoke ABR application will have 4 bespoke reporting areas that can be tailored to your specific requirements by our Customer Service team:
| | | |
| --- | --- | --- |
| ABR Report | Functionality | Analysis Includes |
| Legionella | Any positive Legionella result will automatically be e-mailed to your pre-defined list of contacts | Legionella Culture & PCR |
| Microbiology | This format will send a positive notification for every sample that is confirmed for any Microbiological sample to your pre-defined list of contacts. | Coliforms, E-coli, Enterococci, Pseudomonas, etc. |
| PCV Breaches | Any breach of the Prescribed Concentration Values (PCV) will trigger an automated PDF report to highlight any failed samples against the PCV limits to your pre-defined list of contacts. | Drinking Water limits as prescribed for England, Scotland and Wales. |
| Customer Specific | This report will send a notification for any result that breaches your unique breach / fail limits to your pre-defined list of contacts | Any analysis conducted at ALS |
The improved ABR system has been developed in conjunction with a range of our existing clients to ensure that we have captured the bespoke requirements of our customers. Functionality that has been added following client consultation includes:
Client Logo on reports
Ability to configure the days & times reports are sent
The read day for Legionella appears on the report
As further enhancement of the ABR system will enable ALS to set up tailored reporting at a project level. Practically this means that we can send breach reports to different contacts for different projects.
The ABR system can be configured so that the reports issued by ALS are only sent at certain times of day, this means that customers can select the:
Day - We are able to select the days that you wish or do not wish to receive the reports
Time - We are able to set up the system to report within a defined time window and the report can be set to trigger at different frequencies
Recipients - Different reports can be set to be sent to different recipients;
One significant change for ABR will be the email address that these reports are sent from. The MIR reporting address will remain as it is, however, when you transfer to ABR over the coming weeks the new email address will be:
interimreports.UKEnviro@ALSGlobal.com
Note this is a change – if you have rules in place to receive these reports you will need to change the settings in your email system.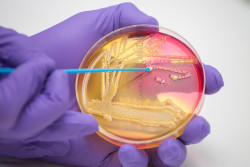 As part of the roll out of ABR, ALS will be reviewing the current e-reports that are sent out to customers. If there are any e-reports that you currently receive from ALS that you feel could be removed as you transfer to the ABR system please inform your Customer Service Co-ordinator or send a copy of the report to our ABR development team.
Click here if you want to be prioritised in moving to ABR Notifications
Please contact your Customer Service Coordinator if you wish to take advantage of the improved service. For more information on our microbiology & drinking water analysis, including MALDI-ToF confirmations, updates on our drop-off locations or to request a quotation please contact us or call the Coventry laboratory on 02476 42 12 13.