ALS Life Sciences to attend Current Issues in Contaminated Land Risk Assessment 2017
Nov 27, 2017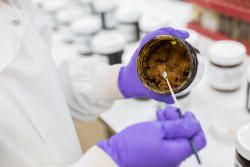 ALS Life Sciences are delighted to be attending the Current Issues in Contaminated Land Risk Assessment 2017 meeting on the 5th December at the The Royal Society of Chemistry, Burlington House in London. This is an annual update meeting held jointly between SoBRA (Society of Brownfield Risk Assessment) and RSC (Royal Society of Chemistry) Toxicology.
The Royal Society of Chemistry is a non-profit organisation with over 54,000 members and a heritage that spans over 175 years. The RSC is an international publishing and knowledge business and is the UK's professional body for chemical scientist's from all over the world. The RSC raise and maintain standards, partner with industry and academia whilst promoting collaboration and innovation.
The Society of Brownfield Risk Assessment was established to support the growing number of professionals working in land contamination risk assessment. It is a society for members drawn from the private, public, voluntary and academic sectors. The aim of SoBRA is to improve technical knowledge in risk-based decision-making related to land contamination applications and enhance the professional status and profile of practitioners. SoBRA is non-profit and is run on a voluntary basis by a democratically elected committee.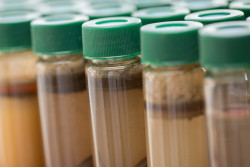 ALS Life Sciences Technical Expert Geraint Williams is proud to be delivering an update on British Standards at this event. Geraint is a member of EH/4, the technical committee responsible for British Standards and the UK input into ISO/TC 190 and CEN/TC 345 for International/European standardisation in the field of soil quality. Geraint is also a member of the executive committee of SoBRA.
Click here to download a copy of our Contaminated Land brochure.
ALS are proud to offer a broad spectrum of analytical services for contaminated land to a range of industry specialists including:
Remediation Experts
Geotechnical Consultants
Site Investigators
Environmental Consultants
Engineering Consultants
For more information on this event, other upcoming Events & Exhibitions, Contaminated Land analysis or for any other enquiry, please Contact Us, Request a Quotation, or call the Hawarden office directly on 01244 528 744.