ALS Opening Times over Easter 2019
Apr 10, 2019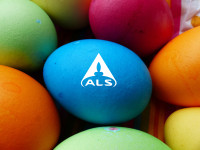 With the Easter holidays looming, ALS wish to inform our customers of our laboratory opening times, including collection and drop-off details. To enable us to process as quickly as possible, please ensure that we receive samples for time-critical analysis on the day of sampling prior to the Easter holiday.

The last day for customer collections from site and drop-off locations in the UK is Thursday 18th April and normal service for collections and drop-offs will resume on Tuesday 23rd April.

Click here to locate your nearest drop-off location

ALS laboratories will be open but will have limited staff over the Easter weekend to process samples in progress

The following table summarises these dates:
Laboratory
Customer services closed
Last collection date
Last drop-off collection
Last date for BOD and/or Microbiology
Normal service resumes
Coventry
Fri 19/4 - Mon 22/4
Thu 18/4
Tues 23/4
Wakefield
Thu 18/4
Dublin
Mon 22/4 only
Wed 17/4
Coatbridge
N/A
Thu 18/4
Hawarden
Fri 19/4 - Mon 22/4
Please click here for more information for Hawarden's Easter Opening Times
Thu 18/4
If you have any questions or queries please do not hesitate to contact your Customer Services Co-ordinator or contact your local laboratory or ALS office.