ALS To Attend European Waste Water Conference 2017
Sep 14, 2017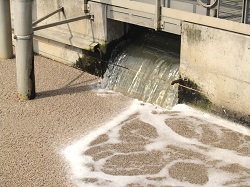 ALS Environmental are delighted to be exhibiting at the upcoming European Waste Water Conference 2017. This exciting two-day event is being held at the impressive venue of The Royal Armouries, Leeds on the 3rd & 4th October.
The EWWM Conference is in its 11th year and is the UK's leading event covering the management and treatment of wastewater. This meeting considers all aspects of wastewater from the beginning at the sewer to the end as final effluent. The conference also provides a platform for over 200 delegates to discuss the needs and interests of the European water industry. The technical themes being discussed include Nutrient Removal & Recovery, Preliminary Treatment and Fat, Oil & Grease, Innovation and Removal of Priority Substances as specified within the European Union Water Framework Directive (EU WFD).
ALS Environmental Coventry is our centre of excellence for wastewater. This is where we hold one of the most extensive ranges of UKAS & MCERTS accreditation across all of our water matrices in the UK analytical market. We can offer extensive analysis for all the various stages and types of samples, including on-site testing, in-field sampling and monitoring.
We are proud to provide analysis for:-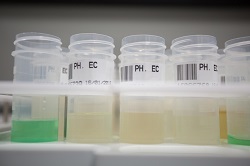 Our analysis for wastewaters includes Volatile Organic and Semi-Volatile Organic Compounds, Biological Oxygen Demand & Chemical Oxygen Demand, pH, Alkalinity and Phenols. ALS Environmental provide analysis for The Chemical Investigation Programme (CIP2). This is a project being undertaken by the Water Utility providers and the United Kingdom Water Industry Research (UKWIR) in response to the requirements of the EU WFD under framework 200/60/EC.
For further information about wastewater analysis, to request a quotation for any other analytical enquiry, please contact us or call the team on 02476 421 213.