ALS to Exhibit at Geotechnica
Jul 10, 2017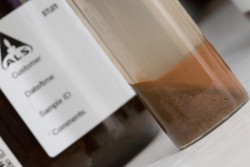 ALS Life Sciences are proud to announce that we will exhibiting at The Geotechnica 2017 Conference and Exhibition. This is a two-day event taking place on Wednesday 12th - Thursday 13th July at the Warwickshire Exhibition Centre in Leamington Spa. Geotechnica is the largest Geotechnical Conference and Exhibition in the UK.
For more information on Geotechnica click here.
This year will mark the ninth successive year of Geotechnica and 2017 will offer even more exciting features than before. The original and existing concept is to bring all aspects, suppliers and manufacturers, of the geotechnical industry together. Day 1 technical presentations comprise of AGS/BDA Task Force - Spotlight on the Industry & Standards and standards - UK Implementation and Compliance. Day 2 is addressing occupational Health & Safety and Improvements and Future Advancements. There will be a chance to discuss these subjects and there are also demonstrations, including practical and master-class workshop sessions.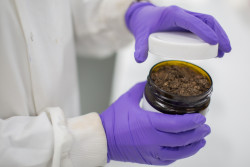 Greg Adamson and Martin Webster (Account Managers) will be on Stand 8 during the course of the exhibition and on hand to answer any questions you may have. Greg and Martin are both based at our Hawarden laboratory (soils centre of excellence) with a combined service in excess of 10 years. They hope to share some of their experiences and discuss ALS' advancements in areas of contaminated land. Advancements include utilisation of the latest methodology for sampling vapours. Silonite® canisters are used for sampling volatile organic compounds (VOCs) and other gases. This amazing new method can be used for soil gas, sub-slab, ambient and indoor air. Another subject of conversation maybe the ability of our laboratory to offer analysis of POPs (Persistent Organic Pollutants) and the implications these compounds have on our environment.
Greg Adamson, Key Account Manager comments:
Geotechnica has become the place to come and see the great and the good from the geotechnical and environmental sector gather together to promote their own offerings to the industry and learn about the advances and innovations of their peers.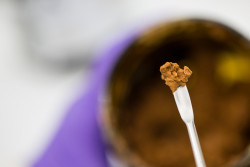 If you would like to discuss any aspects our analysis please feel free to contact our Technical Experts. If you need advice about Investigation and assessment of land contamination contact Geraint Williams. Should you need any guidance regarding Analytical Chemistry in Environmental matrices Paul Gribble would be happy to help.
If you require any more information on the above, you would like to Request a Quote or for any other analytical enquiry regarding soils analysis and vapours, please contact your Customer Service Co-Ordinator or Contact us on 01244 528 744.