ALS to Exhibit at Healthcare Estates 2017
Oct 6, 2017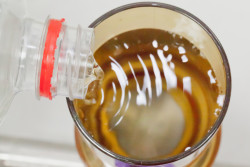 ALS Environmental are excited to be exhibiting at The Healthcare Estates Exhibition on the 10th & 11th October at Manchester Central. We are very proud sponsors of the Water & Infection Control Theatre, ALS Environmental are situated here on stand D46.
The Healthcare Estates Exhibition is a unique event that brings together companies and individuals responsible for running and maintaining some of the biggest estates in the NHS and private sector, and for delegates to learn about the latest innovations in the following key areas: - Water & Infection, Energy & Sustainability, Facilities Management, Healthcare Design, Apprentice Today Leaders Tomorrow and Hospital Engineering.
For the Full Conference Programme, please click here.
Some of the topics being discussed in this theatre are: - The Next Generation of Opportunistic Waterborne Pathogens, Emerging Technologies for Detection of Legionella pneumophila in Healthcare Water Systems and The Effectiveness of Using Rapid Legionella Analysis During a Legionella Outbreak.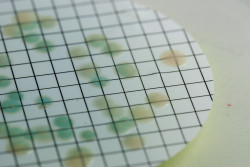 ALS pride ourselves on the analysis of your water samples and are able to provide you with all the testing you require to identify and eliminate waterborne pathogens. We can analyse for Legionella, Cryptosporidium & Giardia, Mycobacteria, Pseudomonas Aeruginosa, Stenotrophomonas and ESKAPE Pathogens.
ALS Environmental are one of the first UK laboratories to validate and gain ISO 17025 accreditation for the rapid identification of positive Legionella and Microbiological samples by Matrix Assisted Laser Desorption and Ionisation by Time of Flight (MALDI-ToF) Mass Spectrometry.
Click here to view our Legionella Testing Services Brochure.
Mark Aristidou, Business Development Manager, ALS Environmental comments:
The Healthcare Estates event is always a great opportunity to meet healthcare professionals and network with other colleagues in this area. It's great that ALS Environmental are sponsoring and exhibiting for another year. The healthcare sector can face some difficult challenges and ALS are proud to be able to offer support with our extensive range of analysis.
For more information on Legionella testing, MALDI-ToF confirmation or any other water analysis, please request a quote, contact us or call us on 02476 421 213.