ALS to Present and Exhibit at L.E.A.P 4
Jun 16, 2017
ALS Environmental are happy to announce that we will be attending and presenting at the 4th annual Legionella and Environmental Action Platform (L.E.A.P.) event on the 21st June in Belgravia, London. This exciting event is being held at the prestigious Society of Chemical Industry (SCI) Headquarters.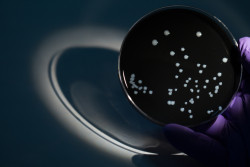 The focus of the L.E.A.P conference is water quality and the control of Legionella and Pseudomonas. There will be guest speakers providing presentations and also discussion sessions to share issues and solutions with other delegates. The subjects scheduled for consideration also include biofilm, sampling techniques, case studies and compliance.
As well as presenting at L.E.A.P, Professor Clive Thompson will also be chairing a discussion group with our Technical Microbiologist Bjorn Nielsen, who will focus on Chemical and Microbiological analysis. These round table discussions are always popular with delegates and allow clients to quiz our experts and share knowledge. Also representing ALS Environmental will be our newest Business Development Manager Simon Davies-Fry. Simon has worked for ALS for nearly 10 years and has a wealth of experience in dealing with Hospitals and Water Treatment clients.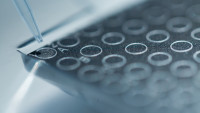 Legionella and Pseudomonas analysis are areas of expertise that we pride ourselves upon at ALS Environmental. We are extremely proud that we are the H&V News Combating Legionella Supplier of the Year 2016 and that ALS can identify and confirm the presence, or absence, of Legionella by using MALDI-ToF. We are pleased to be able to offer this without the additional 2-day confirmation period. ALS have also extended our UKAS accreditation so we are now able to analyse both Pseudomonas species and Pseudomonas aeruginosa as UKAS ISO17025:2005 accredited tests.
Upon representing ALS at the 4th L.E.A.P conference, Bjorn Nielsen comments:
It is an honour to be asked to support discussion groups at the L.E.A.P conference this year. The calibre of delegates at this event is always high and the interaction that the focus topics allow always develops into a technical discussion that benefits the delegates and the organisors.
There will also be discussions regarding the challenges of these pathogens in a healthcare setting. The analysis of Pseudomonas aeruginosa in these establishments is covered in the HTM04-01, Department of Health guidance. This also covers Legionella and other waterbourne bacteria, such as:
all of which ALS can provide analysis and MALDI-ToF confirmations for.
​For more information on our upcoming Events & Exhibitions, or for any other enquiry, please Request a quote you can contact us, or call the team on 02476 421 213.