Brownfield Briefing Belfast: ALS to attend
May 5, 2017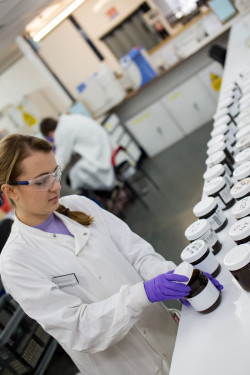 Brownfield Briefing events provide an excellent opportunity for ALS to develop our understanding and share our knowledge of the Contaminated Land sector. The next such conference is taking place at the Titanic Belfast on Thursday 11th May 2017 and ALS are delighted to be attending the event.
The conference titled "Brownfield & Contaminated Land" has a programme that has been fully re-researched and updated with:
Environmental Health Officers
Consultants
Regulators
working in the risk assessment and remediation of brownfields across the country, to ensure it brings you the most up-to-date information on changes to contaminated land and planning guidance and what these changes mean for you.
Click here to see the full Brownfield Briefing conference overview.
ALS will be represented at the conference by Anna Ward and Geraint Williams. Anna is our Business Development Manager for South East England and frequently represents ALS at industry events such as Brownfield Briefing. Geraint is a member of our technical team with over 20 years' experience advising on a wide range of UK projects involving the investigation and assessment of sites under planning and Part 2A.
Upon attending the Brownfield Brefing conference in Belfast, Geraint commnets:
We are looking forward to hearing from a range of industry experts who will be discussing changes to the planning framework through the restructuring of Councils in Northern Ireland, and a review of planning in the Republic of Ireland.

We understand that it is vitally important that all professionals involved in brownfield development have a thorough understanding of the changes and their implications. Attending conferences such as this enables us to keep our analytical services at the forefront of our clients needs.

Packed with first-hand insights, practical case studies and valuable Q&A sessions, including an extended discussion on contaminated land risk assessment as part of the planning process, this conference will provide you with useful strategies to better understand and manage contamination risks and ensure brownfield development is successful within the new planning regime.
Click here to view the profiles of all of the speakers at the Brownfield Briefing Conference.
For more information on upcoming events that ALS will be attending and exhibiting or for any technical enquiries please contact us or call the Hawarden laboratory on 01244 528 774.