Delays to bottle dispatch orders
Mar 27, 2018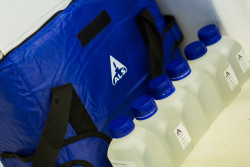 Due to unprecedented volumes of bottle orders, we are currently experiencing some minor delays within our bottle dispatch section within ALS Environmental (this will affect customers using our Coventry, Otterbourne, Coatbridge and Wakefield laboratories).
This may mean some customers will receive their analysis containers later than is normally expected.
We are advising our clients to only order essential bottles, as required, and to give as much notice as possible for orders to be dispatched.
Be aware that the Easter holidays may also affect the speed at which containers are dispatched.
ALS Environmental apologises for any inconvenience this may cause.
If you have any further questions or queries, please contact us or call the Customer Services Team on 02476 421 213.