Gender Pay Gap Reporting 2018
Mar 21, 2018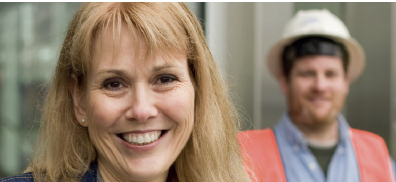 From April 2017 employers in the UK with more than 250 staff are required by law to publicly publish their gender gap information, covering pay and bonuses - this is required annually. This an obligation for ALS Environmental and the results of this study can be found on the government website here.
The 7 measures to report based on a 'snapshot' date of 5th April 2017 were:
The mean gender pay gap (based on hourly pay)
The median gender pay gap (based on hourly pay)
The mean gender bonus gap
The median gender bonus gap
The proportion of men who received a bonus
The proportion of women who received a bonus
The number of men and women according to quartile pay bands (based on hourly pay)
The gender pay gap shows the difference in the average earnings between all men and women in an organisation. This study included Full-time/Part-time/Fixed-term/Casual workers but did not include Agency staff/Contractors/Maternity/Paternity/Leavers/Staff who are on sick pay.
ALS Enviromental's 2017 Gender Pay Gap Report can be found here.
The pay and bonus gap difference between men and women for hourly fixed pay is 5.95% for the mean and -1.46% for the median. The bonus paid is -19.4% for the mean and 16.9% for the median.
The findings of this study fully support our statement: 'Irrespective of gender ALS fosters an environment where everyone is encouraged to fulfil their potential'.
Lisa Clarke, General Manager, comments:
ALS Environmental has a robust job sizing process and this has enabled us to create a framework of pay ranges that avoids any gender bias. We are pleased with the results which are reflective of our policies and proportional split of male and female employees. We will continue to monitor the gender pay gap balance across our business.
If you do have any queries or questions regarding this or any other website content please do not hesitate to contact us or our customer service team on 02476 421 213.