Important Changes in Sample Stability Requirements for Microbiology Analysis
Mar 27, 2018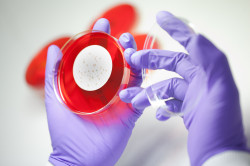 To fully comply with the guidance issued by UKAS, ALS Environmental are making the following changes regarding stability for Microbiological samples. The accuracy of our results is our priority and any new processes that need to be implemented to fulfil the UKAS guidelines, detailed communication with our customers is essential.

From May 2018 the stability time for bacteriological testing undertaken at ALS Environmental, in compliance with the requirement of the microbiology of drinking water will be set at 24 hours from the time of sampling. All samples analysed over 24 hours from the time of sampling will be considered to be out of stability and subject to an analysis stability comment. Compliance with these guidelines will require the implementation of significant changes to operational and logistical processes used by ALS Environmental's customers. We will be writing to all of our customers who are directly impacted by this update shortly.
The following requirements are recommended to ALS customers to avoid stability comments:
Samples must be submitted with a completed Chain of Custody form, detailing the date and time of which they were taken.
All samples need to be taken, stored and transported in the appropriate containers.
To provide the maximum laboratory time it is advised to take samples as close to collection times as possible.
Be aware of the stability periods of each tests, as indicated in your quotation.
To view our Microbiology stability times and guidance on deviating samples, click here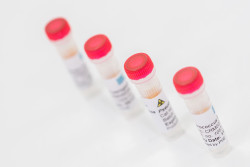 ALS are committed to minimise the impact to our customers, and will be contacting the clients affected shortly. The changes being implemented, with customer agreement, will reinforce the assured quality of your results.
ALS Environmental are award-winning market leaders in Microbiological analysis. We are able to analyse samples for Legionella, Pseudomonas Aeruginosa, E coli and Coliforms to mention a few. We have access to the one of the world's largest culture collections for Legionella species and are currently able to detect over 10,000 different bacteria and fungi species from a range of genus. This is available to ALS due to the revolutionary technology of MALDI-ToF. MALDI-ToF reduces the confirmation time of bacteria and means we are able to provide our customers with faster results.
For more about ALS Environmental's Legionella analysis and MALDI-ToF confirmation, or for guidance regarding these changes, please feel free to contact us, or call the team on 02476 421 213.