Improved SRB Reporting for BSRIA Analysis
Jul 18, 2017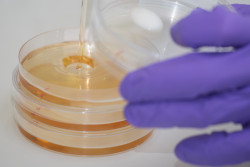 The analysis of Sulphate Reducing Bacteria (SRB) forms a critical part of the Building Services Research and Information Association (BSRIA) analysis for closed system testing. The SRB analysis has an incubation period of 21 days prior to final reporting. To help our customers make rapid informed decisions we have now updated all of our reports to include an interim read at the 7th and 14th day as standard for all samples registered on or after Monday 24th July. This means we can report any positive SRB present with a result considerably sooner.
The SRB test we perform at ALS is used to detect the presence of micro-organisms that can generate sulphides. Currently the sample is added to a selective microbiological culture medium, incubated for 21 days and the development of a black colouration indicates a positive result.
Click here for our ALS Datasheet on the BSRIA Guidance
ALS Environmental are proud Founder Members of the Closed System Control Association (CSCA), which aims to set the standards for BSRIA related services. The CSCA is a non-profit organisation and being a member means that ALS are happy to assist other members in the analysis of water samples to help comply with BSRIA BG29 and B50 Guidance.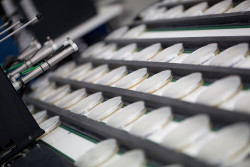 Our laboratory based in Coventry is able to offer the full range of UKAS ISO17025:2005 analysis required for the BSRIA BS8552 testing. This includes all chemical and microbiological testing, including our pioneering MALDI-ToF confirmations for all culture based microbiology. We also have a dedicated suite of analysis to ensure the correct Microbiology dilutions are applied to both Total Viable Count (TVC) and Pseudomonas aeruginosa.
Pervinder Johal, Coventry Operations Manager comments:
ALS Environmental sees the BSRIA market as a key strategic market and will continue to enhance and improve the testing capabilities we offer. The laboratory offers a comprehensive range of analytical methods that meet the requirements for our clients adhering to the BSRIA guidelines.
For more information on our microbiology analysis, including MALDI-ToF confirmations, updates on our drop-off locations or to request a quotation please contact us or call the Coventry laboratory on 02476 42 12 13.