Legionella analysis in Scotland
May 24, 2019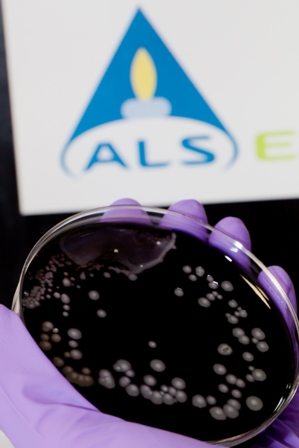 After a temporary disruption to services at our Coatbridge laboratory in Scotland, we are pleased to confirm that we're now fully operational and running a normal service.
ALS Environmental are proud to announce that following the successful submission of our validation data, our Coatbridge laboratory has now been granted UKAS accreditation for Legionella analysis on Drinking Water samples. This allows our team to commence processing Legionella samples under ALS Environmental accreditation number 1314 which meets ISO/IEC 17025 standards.

We are now in the process on relocating drinking water samples from Coventry to Coatbridge using a phased approach. This will complement the microbiology testing portfolio currently undertaken at our Coatbridge laboratory, allowing us to process even more samples within stability timeframes and strengthening our footprint across the United Kingdom.

Click to download our technical datasheets on the Legionella culture methodology and Legionella species table.

ALS are proud members of the Legionella Control Association (LCA) To help our customers meet their Legionella assessment needs, ALS Environmental offers two varieties of Legionella analysis. Both methods are highlighted in the Approved Code of Practice for Legionella (ACoP L8), HSG 274 and HSG 282. These are the detection by Standard Culture, based on ISO 11731:1998, utilising our MALDI-ToF instant confirmation where available, and enumeration of Legionella by Rapid Detection, using a method based on the Polymerase Chain Reaction (PCR).

For more information on our LCA membership, please click here. Our membership certificate can be viewed here.

ALS strive to continually improve and will shortly commence validation work on our Legionella method to include process water samples at Coatbridge. Until then, process water samples will continue to be analysed at our Coventry laboratory. We request that our customers continue to organise sample collections as they have done previously. When dropping samples directly into the Coatbridge laboratory, please ensure this is done by 17:00.

Click here for more information on our network of drop-off locations and to find your nearest location

If you would like any more information on Legionella analysis, to request a quotation or for any other analytical enquiry please do not hesitate to contact Coatbridge customer services here or call the laboratory directly on 01698 845599.