MALDI-TOF UPDATE
Oct 16, 2019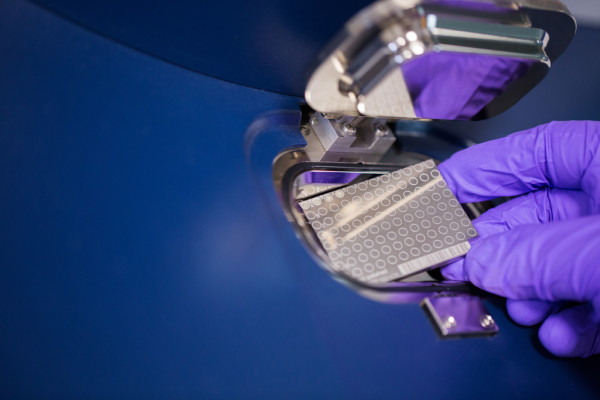 In November 2013 we became the first commercial laboratory in the UK to gain UKAS ISO 17025 and DWTS approval for microbial confirmation using mass spectrometry, setting a new benchmark for the industry. Prior to use of MALDI-ToF MS technology (Matrix Assisted Laser Desorption and Ionisation by Time of Flight Mass Spectrometry), presumptive colonies were subject to traditional biochemical testing, which was very time consuming and labour intensive - relying on interpretation by an experienced analyst. Furthermore, due to the time delays involved, traditional confirmation techniques are not ideal where public health may be at risk, often resulting in clients acting on presumptive results and potentially wasting money and resources on unnecessary reactionary measures.
Our Centre of Excellence for Microbiology in Coventry has experienced significant growth since the introduction of MALDI-ToF MS technology. To accommodate this growth, and to provide business continuity, we've recently invested in a second MALDI-ToF instrument, which is now validated and fully operational.
The investment included the purchase of a MALDI Biotyper Smart System, which features an integrated source cleaning tool, high performance vacuum system, and an upgraded 200 Hz smartbeamTM lifetime laser, increasing the number of laser shots by one order of magnitude, meaning even higher throughput and faster sample turnaround. We have also upgraded to Bruker's MBT Compass software, which incorporates additional functionality and a modern user-friendly interface. Moreover, we purchased several additional modules, including libraries for mycobacteria and filamentous fungi, which will increase our scope for fast and reliable identification.
We're continually looking for new innovations to strengthen our position as market leader, and we have a number of other projects and validations in the pipeline.
If you have any questions or you're interested in our microbiology services please get in touch with us at info.ukenviro@alsglobal.com or call us on 02476 421213.