Process Improvements for Sample Stability Requirements
Apr 30, 2018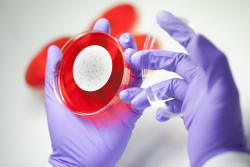 As previously mentioned in March, due to improvement recommendations from UKAS, ALS Environmental are making significant changes to the way the stability of some samples is calculated from today, 30th April 2018. Currently all ALS Environmental stability times are measured in days. UKAS have requested that for short stability time microbiological analysis the stability of samples will now be measured in hours. This means that the stability time for this type of analysis will change from 1 day to 24 hours from sampling.
This change means customers must provide the exact date and time for each sample.
The following analysis will be affected by these changes:
Total Coliforms
E. coli
Enterococci
Clostridium Perfringens
TVCs
Pseudomonas (

species and aeruginosa

)
Salmonella
This encompasses a range of water matrices, including drinking water, ground water, surface water, process water, recreational water, treated and untreated sewage, and ultra-pure water such as dialysis water and endoscopy water.
Changes need to be made in our laboratory to facilitate these requirements:
Increase Filtration Capacity - We have installed additional workstations to process more samples quicker. This has resulted in a 75% increase in capacity.
Investment In New Equipment - We have increased numbers of filtration systems, autoclaves, incubators and bench space.
Changes To Shift Patterns - Shift patterns adapted to receive, register and analyse samples more efficiently.
Sample Registration Process Changes - Microbiology registration area has been increased and staff prioritise microbiological samples. Boxes containing Microbiology samples should be labelled accordingly, please see below. Samples submitted to the laboratory utilising the application Chameleon will be prioritised.
Sample Collections - London routes have been changed so that the majority of London samples will arrive in Coventry at 22:30 instead of 01:00. The Newcastle drop-off will close at 17:00 instead of 18:00 so the samples will be at our Wakefield laboratory at approximately 19:00.
Extending Drop-off Locations - ALS currently has 59 sample drop-off locations. We are constantly reviewing our logistical routes to ensure we can return samples to our hub laboratories for analysis as quickly as possible.
Greater Utilisation of Laboratory Network - To expand our testing network would minimise the time samples are in transit for analysis.
What this means to customers in the UK:
If Time and Date is not provided for each sample they will be reported with stability comments.
We are asking customers to sample later in the day or submit samples earlier for the laboratories to be able to process samples in a shorter period of time.
Sampling between 00:00 and 08:00 could be problematic if samples are not returned to the lab before 18:00 on the same day.
Separate boxes for Microbiology and Chemistry (this will mean separate job reports).
Customers of ALS can help by using the on-line registration tool called Chameleon.This allows the registration of samples via submission of an electronic chain of custody. If you would like to use this application please contact your customer service co-ordinator.
Also, by labelling boxes containing samples for microbiology, customers will help the laboratory prioritise samples with short stability.
To print a copy of the label used for microbiology samples, please click here
To receive a copy of the Stability Presentation regarding these changes, please contact us. Furthermore, if you have any queries or questions regarding these changes, Chameleon or Microbiology analysis please contact us or call our customer service team on 02476 421 213.