Asbestos Analysis
The use of Asbestos was completely banned in the UK in 1999, it still poses a potential problem for contractors due to its presence in buildings built pre 2000.
In meeting current regulations the analysis of materials for Asbestos contamination must be undertaken by an accredited laboratory. The ALS Life Sciences laboratory in Hawarden is UKAS 17025:2017 accredited for the identification of asbestos in bulk materials, soil and aggregates and dust generated from soil.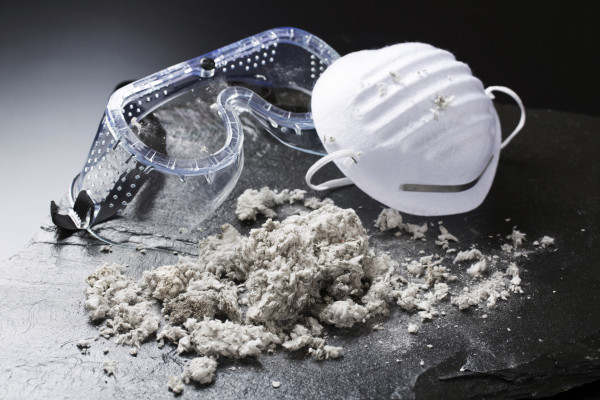 Based upon the industry recommended HSG248 documentation, our internal methodologies are carried out utilising stereo and polarised light microscopy by P401 and P403 certified analysts.
To safeguard clients confidence, ALS Life Sciences participate in the AIMS (Asbestos in Materials Scheme) and AISS (Asbestos in Soils Scheme) proficiency schemes. The schemes asses the performance of laboratories carrying out the identification of Asbestos in both bulk materials and soils, providing reassurance to our clients of the quality of our analytical data.
Asbestos is a non-biodegradable naturally occurring silicate mineral that can be categorised into two main crystalline groups, Amphibole (includes Crocidolite, Tremolite, Anthophyllite, Amosite and Actinolite- which is straight and needle-like) and Serpentine (includes Chrysotile – and is wavy or curled-hence the name serpentine).

ALS Life Sciences offer methodologies to meet client needs for the analysis of contaminated land to building materials. Our UKAS accredited laboratory in Hawarden can provide isolation and identification of asbestos forms in bulk materials and soils including:
Chrysotile (white)
Amosite (brown)
Crocidolite (blue)
Fibrous Anthophyllite
Fibrous Tremolite
Fibrous Actinolite
For further information please do not hesitate to contact your Account Manager or our Client Services Team at Hawarden.
Tel: +44 (0)1244 528777
Email: hawardensales@alsglobal.com
So what is The ALS difference? It's simple: RELIABILITY - QUALITY - LEADERSHIP - TRUST.