Legionella Control Association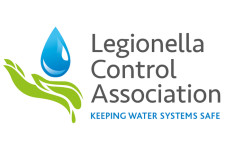 The Legionella Control Association (LCA) comprises of service providers, manufacturers, installers and consultancies which offer products and services associated with the control of legionella in water systems. ALS Environmental are proud to be members of the LCA and have been for over 10 years.
Click here to see the ALS profile page on the LCA website
In meeting your Legionella assessment needs ALS Environmental offer two categories of Legionella testing. Both methods are highlighted in the Approved Code of Practice for Legionella (ACoP L8), HSG 274 and HSG 282. The ALS methods are:
1) Detection by Standard Culture, based on ISO 11731:1998, utilising our MALDI-ToF instant confirmation.
2) Enumeration of Legionella by Rapid Detection using a method based on the Polymerase Chain Reaction (PCR).
Click here to download our latest LCA Membership certificate