Wastewater Sampling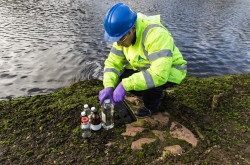 ALS Environmental can provide urban wastewater sampling services with particular attention to meeting the requirements of the Urban Wastewater Directive (91/271/EEC) - introduced into the UK legislation as the Urban Wastewater Treatment Regulation in 1994.
Our sampling service is customised to assure water companies of compliance with standard legislation and that discharges of sewage are treated to secondary biological treatment levels, before discharge to inland surface waters, estuaries and coastal water.
To ensure compliance with legislation we can provide expertise and advice in, site appraisal and preparation work, provision of sampling services to existing and revised regulations, provision of comprehensive analysis and advice on additional sampling. We can also offer packages for the assessments of pipes for the distribution water at risk of being affected by chemicals present in the surrounding soil.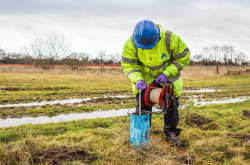 In meeting legislation set by the Drinking Water Regulations and Control of Substances Hazardous to Health Regulations, we can provide a convenient service ranging from assessments and advice which will allow companies engaged in such activities to meet their statutory obligations.
Our Field Services division can provide you with sample collection, transportation of samples and reporting of results with immediate transfer of field data. We use state of the art equipment and we offer individual services to meet your sampling needs.
For any enquiries or questions regarding our sampling support, please click here.