ALS 2018 Christmas & New Year Opening Hours
Oct 26, 2018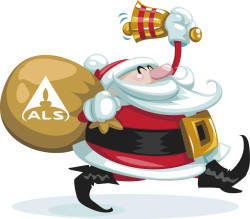 With Christmas just around the corner, ALS Environmental and ALS Life Sciences would like to ensure our customers are aware of our opening times and collection & drop-off dates for your samples in the run up to the festive season.

Our Coatbridge, Coventry, Hawarden, Otterbourne and Wakefield laboratories will be open and able to receive samples directly on Friday 21st December. All laboratories and service centres are open on Thursday 27th - Friday 28th December and Monday 31st December.

We will be able to receive and process Microbiology and Legionella samples that are delivered directly to the Coventry laboratory up until Saturday 22nd December. Coatbridge can accept and process Microbiology samples received up until noon on Monday 24th December.

Please note, all laboratories, with the exception of Hawarden will be open to receive samples and answer enquiries until noon on Christmas Eve. Hawarden will be closed on Monday 24th December. (Please note, samples may not be processed until after Christmas. We recommend dropping samples off before noon on Monday 24th December where possible.)

England and Wales Drop-off Locations will not be available or collected from after Friday 21st December. We will resume collections from Wednesday 2nd January. Scotland - Dundee and Edinburgh drop-off points remain open between 27th - 28th December.

Please note, we will need prior arrangement of any courier collections required between the 27th & 28th December by 21st December. We recommend dropping samples off directly to the laboratory before noon on Monday 31st December where possible. We will not be offering courier collections on New Years Eve.
Normal business resumes on Wednesday 2nd January for England & Ireland and Thursday 3rd January for Scotland.
England
Scotland
Ireland
Last Collection Date
(Advanced Booking)
Friday 21st December
Last Day To Receive Samples Directly
Friday 21st December
Last Day For BOD Samples
Wednesday 19th December
N/A
Tuesday 18th December
Monday 17th December - Hawarden only
Last Day for Legionella & Micro Samples
Friday 21st December
Friday 21st December - Legionella
Thursday 20th December
Monday 24th December (12:00) - Micro
Last Day for Taste & Odour Samples
Wednesday 19th December
Last Day for Drop-off's to be collected
Friday 21st December
Normal Service Resumes
Wednesday 2nd January
Thursday 3rd January
Wednesday 2nd January
To view ALS Environmental's drop-off locations or to search for a location using your postcode, please click here..
To book a collection, arrange a drop-off or for any other enquiry, please contact us or call your local laboratory. Alternatively, please contact Customer services at Coventry on 02476 421 213 or Hawarden on 01244 528777, who will be happy to help
We would like to take this opportunity to thank our customers and suppliers and to wish everyone a very Merry Christmas and Happy New Year.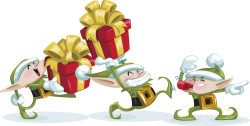 ​