Further Expansion to ALS Environmental's Drop-Off Network in Southern England
Jul 31, 2017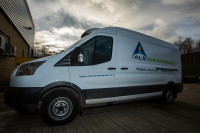 ALS Environmental are happy to announce the opening of a further 5 drop-off locations in the South of England available to all of our customers from Monday 31st July 2017. These new locations are in addition to our current drop-off sites and laboratories in Coventry, Otterbourne, Wakefield, and our service centre in Dublin.
The six new locations available are:
Abingdon

Maidstone
An additional location in New Cross, London (SE14 6QP)
An additional location in Reading (RG2 0JZ)
Swindon
To view the comprehensive real time list of available ALS Environmental's drop-off locations and laboratories, please click here.
These additional drop-off locations are part of an ongoing effort to provide our clients with a flexible, one stop solution for logistical requirements. Most drop-off locations are open between 8am - 6pm, Monday - Friday and ALS collect daily using our in-house refrigerated fully tracked, fleet of vehicles to transport them back to the laboratory for immediate processing at no additional charge to our customers.
To assist with the tracking on consignments, we politely request that our customers contact their dedicated Customer Service Co-Ordinator on the day the collection is required** to obtain a unique consignment reference number which is associated with their batch of samples.
Our increasing number of drop-off's in the south of England reflects our ongoing commitment to assist our customers reduce carbon emissions by reducing miles driven to get to an ALS Environmental laboratory or drop-off location.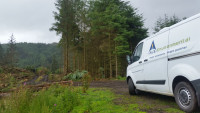 To utilise our post code search, to locate your nearest ALS Environmental facility & drop-off location, click here.
For further information on our drop-off locations, to request a quotation for any other analytical enquiry, please contact us or call the team on 02476 421 213.

**ALS Environmental require 24 hours' notice for sample drop offs at the locations in Hull & Norwich. Please call by 4pm the day before the collection is due to ensure ALS collect from these locations.