H&V News Indoor Air Quality & Water Safety Conference 2017
Sep 6, 2017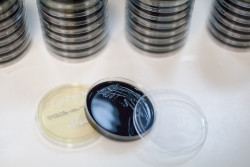 ALS Environmental are proud to announce our sponsorship of the H&V News Indoor Air Quality & Water Safety Conference 2017. ALS are exhibiting during this two day event on the 14th - 15th September at Villa Park in Birmingham.
Following the success of the Combating Legionella & Water Treatment Conference, H&V News now offers the opportunity to address the challenges faced by engineers and estates managers and how they maintain and comply with the regulations for public and private buildings. This year's event will discuss all aspects of best practice regarding indoor air quality (IAQ) and the issues surrounding compliance, prevention and treatment of Legionella and other waterborne pathogens.
The conference offers various presentations and discussions, including:-
Why Healthy Air should be high on your Agenda: New Priorities on Improving Indoor Air Quality (IAQ): Reduce risks & Maintain high standards of Water & Air Hygiene combined.
Testing & Sampling: Air and Water Quality.
What is next for Legionella: 2017 - 2021?
The Long Term Vision for Water Treatment/Wastewater Infrastructure: Challenges Facing the Cities and Industries of Tomorrow.
Tech Spotlight: New Testing Tool for Detection of Legionella in Water Systems.
For more information on this event, please click here.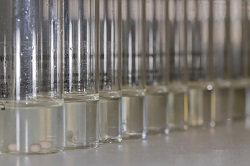 This exciting symposium also features a prestigious awards ceremony evening to announce the 2017 winners. ALS Environmental were delighted last year to be awarded The Combating Legionella Supplier of the Year 2016 award for our developments with MALDI-ToF confirmations. ALS Environmental use a database that can offer over 50 different species identification of Legionella to our customers. Our UKAS and DWTS accreditation for the technique means you can receive both instant and informative confirmations of Legionella and other bacteria covering both Genus and Species levels. ALS Environmental are also able to support customers in their regulatory requirement to monitor airborne particulates.
Mark Aristidou, Business Development Manager, comments:-
I am proud to be representing ALS Environmental at this fantastic event. Following last years amazing success we hope it can be equally gratifying this year. This conference is a unique opportunity to discuss and share our experiences with other delegates. We can showcase the capabilities ALS Environmental can offer, and prove we are the market leaders with our technology for Legionella analysis.
For more information on upcoming events and exhibitions, legionella testing including MALDI-ToF confirmation and Cryptosporidium analysis, please contact us or call the team on 02476 421 213.