ALS New Customer Guide
Apr 24, 2018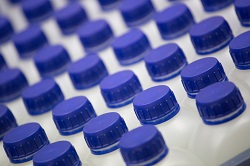 At ALS Environmental, we always welcome ideas on how to make our processes clearer and easier to understand. Our aim is that the information required for analysis is easily obtained, accurate and simple to process and implement, ultimately not leading to delays for our customers receiving their results. Following customer feedback, ALS have created a quick and easy document, detailing an overview of the stages required to provide analysis of a customer's samples. We hope this guide will help make our customers more aware of what to expect and what we require to make the process simpler.
To view and download the New Client Guide, please click here
This guide is in addition to the other Useful Customer Information available and joins the other instructions and process flows found on our Documents and Downloads page. This page contains information about account activation, bottle ordering and booking a courier collection or drop-off as referred to in the New Customer Guide. You are also able to view our container guide and all of the ALS Environmental drop-off locations.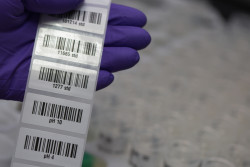 The Documents and Downloads page is a section of continued updates and additions. The technical datasheets on this page explain the different methodologies we offer, why and who may be affected to require this analysis.
This is further explained on the Method Statements section where the ALS laboratories offering this analysis can be found.
To further improve our processes, and to help with the registration of samples, a new and exciting application has been created by ALS. This has been developed as a time-saving initiative and to reduce transcription errors from supplied paperwork. Chameleon is an IT application that allows sample information to be submitted, via electronic media, which is then converted directly into ALS IT systems. To find out more about this inventive feature please contact your customer services co-ordinator.
To provide continued assistance to our customers, ALS have an online results viewing platform myALS. myALS is an application designed for clients to see their results as they are completed. They can be viewed in PDF and exported to Excel to be manipulated to the customer's requirements. All applicable analyst comments and historical records can also be accessed through this platform.
For guidance notes on myALS, click here
At ALS we proactively welcome and encourage feedback and suggestions on literature or guidance to better aid our customers. If you have any suggestions, queries or questions regarding the New Customer Guide, Chameleon, myALS or any thing else, please contact us or our customer service team on 02476 421 213.